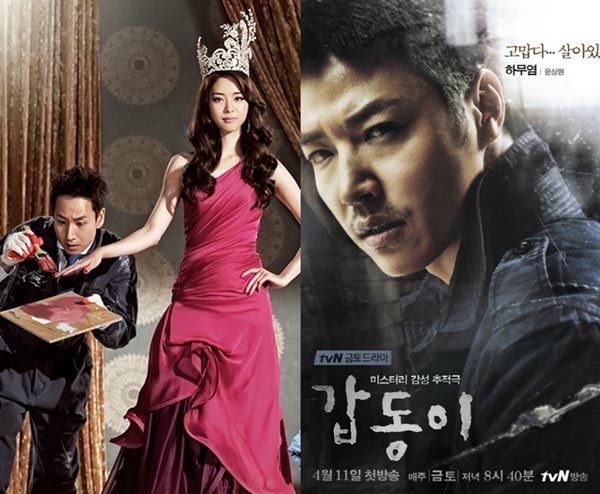 Cable station tvN is nailing down its scheduling quite a bit in advance, and has announced another show in its future weekend lineup, titled Woman With a Suitcase. Well, the title's got my interest.
Woman With a Suitcase follows a successful careerwoman who gets framed for a crime and works her way back up after serving her time. She was once an office manager with a thriving career, but that takes a major hit when she is penalized for violating the Attorneys-at-Law Act and sent to prison for it. The drama follows the success story as she comes back as an ex-con, and follows her dream to become an outstanding lawyer. Does part of her dream involve payback to whoever set her up? Because that would be the first dream I entertained once I got back to the land of freedom and private investigators, just sayin'.
The drama will be written by Kwon Eum-mi of chaebol melodrama Royal Family and serial-killer mystery Gap-dong, and directed by PD Kwon Seok-jang of medical drama Golden Time, heartwarming success story Miss Korea, and endearing rom-com Ex-Girlfriend Club. That sure is an interesting mix of credits, isn't it?
So, the timeline will go thusly: Following current time-bendy thriller Signal on Fridays and Saturdays, we'll get lawyer-with-Alzheimer's human drama Memory, to be followed by star writer Noh Hee-kyung's Dear My Friends, after which Woman With a Suitcase will air, July-ish.